Interviews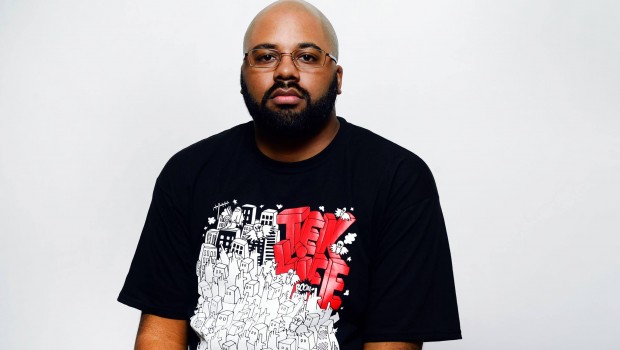 Published on March 26th, 2015 | by arghtee
0
Khal Interview [RIP Do Androids Dance]
Do Androids Dance was the first blog to show CLUBJERSEY some love and DAD was also where I hosted the CLUBJERSEY awards, so naturally I felt some sadness when, in February, they announced the blog would cease to continue. I sent some questions over to Khal to see what had caused the decision to stop DAD, and also if he had any advice for other bloggers.
When did you start Do Androids Dance?
Well let's be clear, DAD is and always was a part of the Complex Media family. They have a number of owned and operated properties (like Pigeons & Planes, First We Feast, Four Pins, and Triangle Offense) that are under their umbrella, and from the start Do Androids Dance? was another extension of the Complex Media brand, focusing on electronic music. I was hired on specifically to run DAD, and the site debuted on January 7, 2013.
What motivated you to start DAD?
The weird thing was, in a number of different ways, I'd already been looking at electronic music in a different way, long before I'd ever gotten hired at Complex. While I've been a lifelong fan of hip-hop, I've also loved producers like Goldie, Aphex Twin, and others since the mid-'90s, which was a weird time to be living in America when all of these different sounds (which at that time were thrown under the "electronica" umbrella) started to bubble. Very similar to how EDM rose in today's mainstream—only with way less money.
In any case, being such a fan of hip-hop growing up as well, I was always tracking how hip-hop and electronic music genres played off of each other, whether it was Roni Size producing a track on a Redman album or how dope Lil Wayne sounded over dubstep tracks. With Complex being so rooted in hip-hop, but expanding to the rest of the world, it made sense for me to take that approach with DAD, especially with the ways both scenes intersected: Skrillex and A$AP Rocky working on music, the aesthetic behind footwork producers like Traxman and DJ Rashad, or the Bromance sound, including the entire Yeezus album.
What did you look for when you was looking for music to post?
There are only a few pieces of criteria: "is it dope" and "is it important." If it's dope, I'd try to highlight it, especially if it was being slept-on. Genres like Jersey club and footwork were being avoided by many of the more mainstream EDM blogs for whatever reason—mostly because of their focus—and those happened to be sounds that I loved, so I had to bring those to light. I also liked to highlight the more mainstream movements in EDM as well. I believe that DAD provided a balance between what would be played on the main stage of the Ultra Music Festival and what you'd hear in the backroom of a hole-in-the-wall club. As long as we had more to say than "this thing came out," I'd be fine with covering it.
Why do you think Do Androids Dance managed to capture an audience?
One of our main aims had been to highlight artists that were either emerging and/or not getting enough exposure. I'd never say that we had this track record of putting people on, but it's always great to see a producer go from a scant number of plays on SoundCloud to getting picked up by labels.
I'd also say that we weren't afraid to speak our minds and be real about whatever it was. Some of the different stories we took on (from looking at how SoundCloud was growing to pointing out when producers were straight-up jacking sounds) definitely brought us some negative words, but overall we told stories that we felt needed to be told while highlighting dope music that was being made.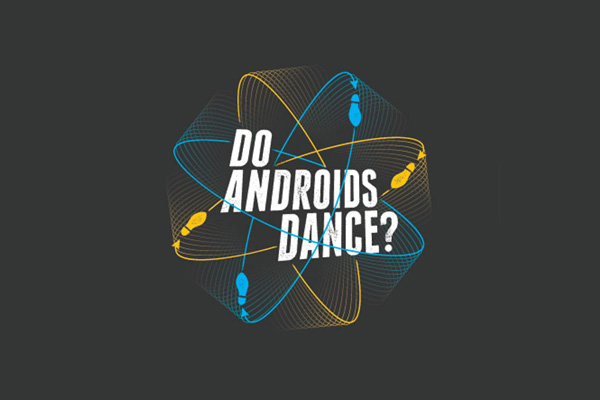 The Do Andorids Dance logo before the blog went defunct
Were there any specific tactics you employed as a music blog that proved successful?
Consistency. Posting regularly—DAD was doing double-digit posts daily, but even if your schedule is a few times a week, make sure you're hitting those marks. That way, people knew that they could count on DAD to round up the best remixes and mixes on Saturdays and Sundays, or that we'd always have the results of EDM winners at the Grammys or MTV VMAs.
Our SoundCloud was also on fleek, and I credit writers like Nappy, Brice, and Brent Tactic for being gung ho on getting exclusive content for the DAD SoundCloud page on a regular basis. We'd always had the page—it was primarily for our DAD Mix series and for the odd premieres or uploads we'd get, but when Nappy spearheaded the idea of growing the SoundCloud page in particular, things really took off, to the point where we had people who were more dedicated to the SoundCloud page than anything else!
Other than standard SEO/blog stuff, is there any advice you can give to other bloggers as to what they can do to create great content and to cultivate a following?
In today's world, sites need to be up on their social media game. Our Twitter wasn't just regurgitating what we were posting; we were active with people who were responding to what we were talking about, which created dialogue. People could see that we weren't robots on Twitter, and were quick to respond when, say, we asked for people to share a USB of free Baauer songs that Baauer was only available at his live shows. We ended up getting those tunes out to the people before anyone else did.
Also, dare to be different. Have meaningful conversations with artists and turn that into compelling narratives for your site. Ask questions, even if they show how little you know or might be taken a certain way. And read! Read everything that's out there, and do things differently. Inject some personality into your work, and always speak from the heart, no matter how unpopular your opinion might be.
Finally, I'll just reiterate being consistent.
Are there any interesting stories/dealings with artists that stand out to you?
The most interesting dealing I had while running DAD technically had nothing to do with DAD; I got the opportunity to interview Skrillex for Complex, and he's without the best person I've ever met in the EDM scene. Like it's one thing to do your research and have a conversation with an artist, but it was great to see how open and honest he was… about everything. I'm not sure too many outlets have spoken with Skrillex about his love of drum & bass, or the sushi documentaries he watches on Netflix, so it was fun to not only get facetime with one of the biggest DJs in EDM, but to be in the middle of his world and see how he operates within it.
What's funny was, I never asked Skrillex if he read DAD. I mentioned it to his people, but we never spoke on DAD specifically. I found it funny to hear him talk about his views on the state of electronic music journalism, and see that many of the things he was looking for (covering the culture, exposing emerging talent) were things we'd been doing on DAD. When you figure this is a year-and-a-half after we started DAD, it was dope to see that we'd been on the right path.
What can artists/labels do to have articles/content written about them?
I'd like to say there's some magical formula that producers, DJs, and labels can use, but it can be a crap shoot. Making great music is always a great start, but I'd say your best bet is to put together a clear and concise email with everything—links to hear your latest music, hi-res press shots, a bio, your social media links, etc.—and send those to content creators. If you're mass-mailing, BCCing is preferred. If you're doing individual emails, don't make your words sounds like a robot generated them, but don't be overly kissing asss. Just state what you're about and what you'd be looking for, and if it happens, it happens.
One key I think some acts (and labels) forget to do is reciprocate love. Sure, if you're a larger imprint and everyone's going to post your song, I can see why you wouldn't want to post every single blog post about your new record, but if you took the time to go back and forth with an outlet on an interview or longer feature, the worst thing you can do is not acknowledge that it happens, especially if it came out dope. One the one hand, your followers/fans can see that a site actually cared enough to take the time to do a longer piece on you, and on the other, it shows that you appreciated what said site did. While it shouldn't be that way, I imagine a number of outlets who take that time to churn out a deeper piece on an artist they find interesting are crushed when those links aren't being shared by artists. It seems like a little thing, but can mean so much to the outlets and the people who are looking to learn more about the artist.
What brought Do Androids Dance to a close?
The site merged with Complex.com. The posts live on in Complex's Music channel, and I'm still at Complex, covering electronic music, even if it's more posting dope premieres or Jack U album reviews and less daily features and continuous coverage.
What is the future for khal?
My future is now. I'm now working with Complex's Pop Culture channel, and still writing for Pigeons and Planes. Before DAD became a thing, I was doing a weekly round-up of the best in EDM for P&P, and for 2015, we started a monthly series on P&P entitled Plugged that lets me to look at specific issues within the electronic music scene in a longer format. Other than that, my future is watching my son grow, growing old with my wife, and enjoying some dope beats (and video games) along the way.