Interviews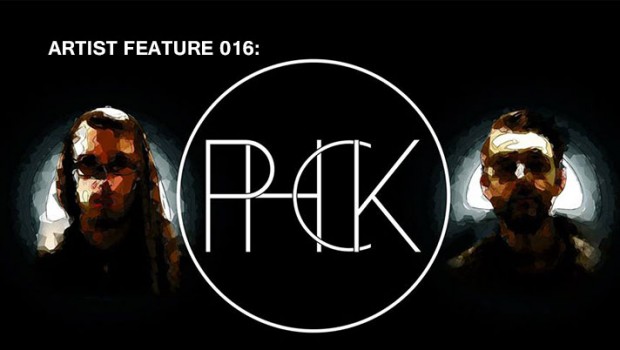 Published on March 11th, 2015 | by Lex
0
Artist Feature 016: PHCK [GIBBON RECORDS]
This weeks interview is from the talented duo "PHCK" freshly founded in 2014, hot on the scene by Chris and Paul – cleverly crafted deep atmospherical beats with a defining sense of realism through instrument samples and layering; evoking an underlying tone of emotion in the listener – open to interpretation.
"Native, honest and a touch mysterious, this music should be listened by everyone who is ready to admit feelings"
Read the interview with PHCK below!
How old are you & How did you get into producing music / how long for?
Producing electronic music was always Paul's passion. DJing was always mine, we met in a club and found we had so much in common, especially creatively so decided to start making music together and met up in the studio for the first time 2 years ago. We were both 21 at the time, now we're both 23.
What was the reasoning for using the name "PHCK"?
It's easy! These are the initial letters of our names.
Who are your musical influences?
Chris: When I was younger I was into bands like Arctic Monkeys, Block Party, more rock music I guess. Later when I got into electronic music it was stuff like Kollektiv Turmstrasse, Âme and Henrik Schwarz. The track by Tom Trago "Use Me Again" was a big influence on me. Now I find influence from most of the artists on Connaisseur Recordings, Tale Of Us and that kind of sound.
Paul: The same for me, when I was younger I was into bands such as Queen and Mars Volta, and but when I first heard Jean Michel Jarre I connected more with electronic music and this influenced me to bring my musical abilities to create music like this, I guess now I'm more influenced by a similar sound to Chris.
In what ways would you advise budding bedroom producers to get themselves "out there"?
Try to find a label who supports you and build a local base and build from there, keep learning and growing as much as you can.
If you could compare yourself to an already established artist, who would that be and why?
Well I think you can certainly hear some of our musical influences we mentioned in our productions, but we very much have our own unique sound too.
Where do you usually gather song writing inspiration? What is your usual song writing process / software?
Inspiration really can come from anywhere. A jam on the keyboard sometimes is a good starting place, a lot of the time we find that starting with a good kick and nice hi-hats is the good way for us to build a structure for our tracks. After that there are no limits on creativity. We use "Reaper" as a DAW because it gives us the most possibilities in arranging the track and effects that we feel most comfortable with. We like to use our Nord lead in our tracks as much as possible too, we love mangling the sounds to make our own sounds from it.
How do you go about "refining your sound"?
Once we have the main ideas down for a track, we tend to mix as we go along until the track is almost finished. We then fine tune the mix until it is perfect for us.
What would you say is your signature sound or style?
We want to combine electronic sound with classical sounds like piano and strings as you can hear in "Deaf". It's important to us to try to play as many parts ourselves instead of just programming them in to the software. It´s always good to have something human and real in your sound to get an emotional connection.
What do you think about online music sharing? Do you ever give your music away for free? Why?
Online music sharing is great! I (Chris) give my mixes away for free. Believe it or not – We are going to release a Free EP with 4 producers who did a remix of one of our songs named "Inside Your Mind" on 6 March!
What do you think your listeners will get out of your music?
We hope that everyone who listens to our tracks takes their own feeling from it and finds the connection their way. Our music is great for the dance floors but it is also great for relaxing and chilling out too. We like to feel we invest our passion and emotions into each song and hopefully that's reflected to the listeners too.
We love your release titled 'PHCK – DEAF' what were you thinking about / inspired you when this was developed? We love the remix especially by Bootleg Ben – how did he collaborate on this with you?
"Deaf" was our first song we made together. We started to improvise on the piano and suddenly there was a flow in the track. Bootleg Ben is one of the resident artists of Gibbon Records. We really wanted it on our EP release but it was too late so we and the label decided to do a single remix release out of it. His remix is beautiful and also well supported.

How did you land your first signing with Gibbon Records? What has the experience with them been so far?
Gibbon Records liked our track on Soundcloud and asked us if we were interested in releasing "Deaf". Gibbon Records was perfect for our sound. They give us great support with their work. We are very glad finding this label. Besides just releasing the track, they helped us with the mastering and promoting, they even did a remix competition for "Deaf" to be released later in the year.
What are you currently working on for 2015?
We are always working on a lot of new tracks. At the moment we're working on our snippet version of "Spieluhr". We also have a couple of remixes in the pipeline too but don't want to say too much on that yet, and of course as we mentioned we're releasing our free EP too.

Who else have you produced for (If any)? What was your favourite track to work on / who with?
We did a remix of "The Rain" for Gibbon Records label chief, Benwaa. It's available on Beatport and all other stores too. We also made a few remixes and a couple for competitions. We made a remix for dOP's Track "You", and a remix for Solomun's Track called "Medea", they're both on our Soundcloud page.
What's your favourite tracks to listen to / include in your mixes at the moment by another artist?
Afrilounge – Lux Dementia, Kollektiv Turmstrasse – Luechtoorn and Ruede Hagelstein – Minus
What are your future plans / goals / aspirations?
We'd love to be able to collaborate with our favourite producers someday of course. We are working hard in the studio creating more original tracks and more remixes too. Paul has his own project he works on too called "Yoshiwara" so expect some stuff from him in the near future. I'm DJing regularly too with my residency in Pforzheim.
Any shoutouts you'd like to make / thanks?
We would like to thank Gibbon Records (Especially Benwaa) for the jump start. He gave us courage to work further. Most importantly all our fans who've supported us and our music, it really touches us that people can connect with what we create and to everyone – thank you!
Check out their EXCLUSIVE MIX below:
Thepurplebay Mix 006 – PHCK by Thepurplebay on Mixcloud
Check out their free 5 track EP titled "Inside Your Mind" below: