Interviews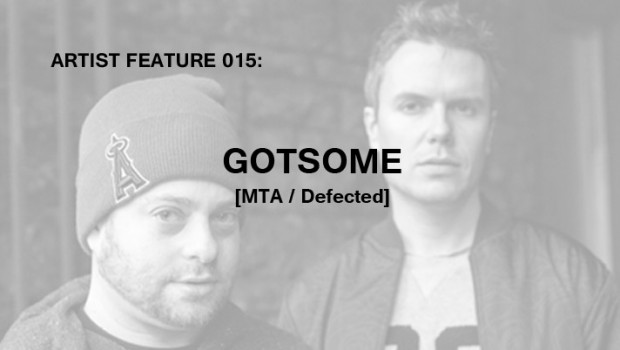 Published on March 4th, 2015 | by Lex
0
Artist Feature 015: GotSome [MTA / Defected]
The weeks exclusive interview is with the upcoming Bristol based production duo GotSome, aka Adam Gorsky & Alex Holmes who unveil their new single 'Vibe Out' featuring grime pioneer and MC Wiley.
"A bonafide banger to kick start the year, 'Vibe Out' transports you back to the carnival, fusing elements of dancehall, break beat and grime and together culminating in a dark and gritty dance floor smash that acts as perfect backdrop to Wiley's iconic vocal flows." – MTA
Where do you usually gather songwriting inspiration? What is your usual songwriting process / software?
ADAM: We both try and hunt down new music online to gain inspiration, listening to DJ mixes by other artists, radio shows and new albums. Ideally it's a combination of house stuff similar to what we do, and also a range of different genres to mix things up a bit.
ALEX: Recently we've been loving the new residencies on Radio 1. Especially Kaytranada, Flying Lotus and Jon Hopkins. Although we love to compose and produce, neither of us are actually songwriters. We like to work with talented singers and writers when it comes to the lyrical side of things.
ADAM: Yeah, we tried to write lyrics for a song years ago and it was terrible! It was about getting up and having a coffee and a nice day. For writing tracks, I like to come up with beats on the laptop when I'm on the road going to gigs, then I'll bring them back to the studio on the Monday to work up with Alex who's really good at engineering sounds and developing them into full tracks.

ALEX: We mostly use Logic and a few high-end plug-ins to put things together, plus we have a couple of hardware synths that occasionally get called upon when we need thunderous bass!
What do you think about online music sharing? Do you ever give your music away for free? Why?
ADAM: I think it's positive as it gives people more of an opportunity to check out music that they might not normally listen to. Plus if you're streaming music for free from sites like Spotify or Soundcloud, you're more likely to have an open mind compared to if you only listen to albums or tracks that you're paying for.
ALEX: We recently did a bootleg of Major Lazer's Aerosol Can featuring Pharrell that we gave away as a FREE DOWNLOAD. There's so much good music that never gets heard because labels can be very specific about what they put out, so it's a good opportunity for acts to get unsigned material out and about.
ADAM: We've actually got a whole hard drive of unreleased ideas. Although it's great that people can get anything out there, you still need to make sure it's actually good!
We love your new release on MTA titled "Vibe Out" ft.Wiley, what was the reasoning behind the name and what does Wiley bring to this track over other grime artists?

ALEX: From playing the track out in packed clubs and seeing the reaction, we just thought it was an apt name!
ADAM: Apart from his profile, Wiley has a great recording voice that will sit well against any track. He has a knack for sounding both edgy and accessible.
What's your favourite tracks to listen to / include in your mixes at the moment by another artist?
ADAM: We've really been feeling Mele's new track Latifah. It's got a raw, latin percussion vibe that works really well on the dancefloor.
ALEX: Also, Princess by Justin Martin and Ardalan. They're two of our favourite producers at the moment as they have a knack for writing music that feels fresh and off-the-wall, yet slams when played through a big system.

How do you feel having this release on MTA & what are your future plans for "GotSome" (e.g touring / collabs / EP releases)?

ADAM: MTA are a good crew to be working with and Vibe Out was a perfect fit for MTA as it represents a big bass sound with a UK style vocal. We recently got involved with the Radio 1Xtra best of British Soundclash where four different labels battled it out live on air. MTA absolutely smashed it and it was a lot of fun.
ALEX: As for new music, our next release is on Monday the 13th of April on Defected, and we'll be doing more with MTA later in the year. We also have a bunch of collabs in the pipeline, so keep an eye on our Soundcloud page for new tings!
ADAM: We're playing at a load of festivals such as Love Saves the Day in Bristol, Disclosure and Rudimental's new festival Wild Life in Brighton, and Hideout in Croatia to name a few. You can find more details on Twitter and Facebook… It's going to be a busy summer. I can't wait!
Listen & Download GotSome's "Vibe Out" ft. Wiley below: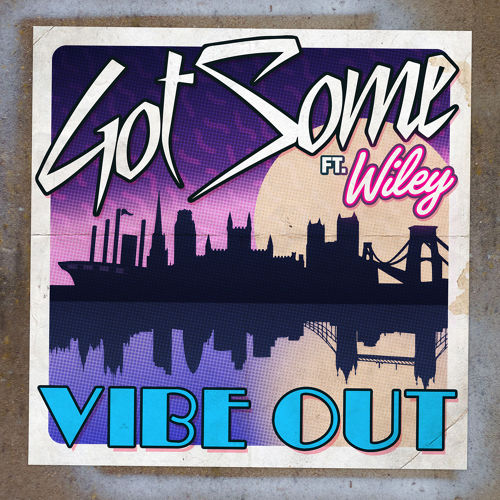 PURCHASE "VIBE OUT" – ITUNES
Follow GotSome: