Interviews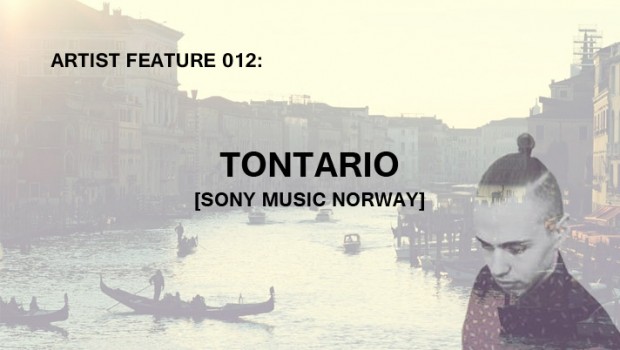 Published on November 12th, 2014 | by Lex
0
Artist Feature 012: Tontario [Recent Release on Sony Music Norway]
Just a guy making music in his underwear ♫
This weeks short interview is with a fresh young producer hailing from Finland who has gained a significant following the past year from his sterotypical start as a "bedroom producer"; leading him now to a recent signing with Song Music Norway, opening doors for him in this competitive music industry! We are glad to see that his great talent is maturing, through several popular summer sax remixes such as MDNGHT's – "Breeze" and the funky MO – "Give It To Me", each with 69 and 40 thousand views via soundcloud!
Here is the interview:
How old are you & How did you get into producing music / how long for?
I'm 21 years old. I think I got into producing music when I first heard Avicii's and Swedish House Mafia's first big tunes. I've been producing seriously for about 3 years now.
Who are your musical influences?
I can't name any particular artist, but the music coming from Germany and the UK has been inspiring me a lot lately.

If you could compare yourself to an already established artist, who would that be and why?
No Comment!
Where do you usually gather songwriting inspiration? What is your usual songwriting process / software?
Usually I get inspiration just when I listen to a song, and I hear something I like. It could be anything from a cool vocal chop, a melody, or just a kick drum. When I'm about to start a song I usually start with a simple beat, then maybe a baseline, and if it is a remix I'll make sure all the melodies and chords works together with the vocal. I produce all my stuff in Ableton Live 9, with some plugins from Korg, U-he, and Native Instruments.
What do you think about online music sharing? Do you ever give your music away for free? Why?
I think it is great, I'm looking for new music online every day. Giving music away for free is definitely the next big thing. I love giving away music for free, you can upload the track the same day you finish it without any paperwork, agreements etc.
What do you think your listeners will get out of your music?
I just hope they enjoy my music. That's all that matters for me.
We love your latest tropical vocal house release titled 'Magic Man – Out Of Mind (Tontario Remix)' – what were you thinking about / Inpsired you when this song was developed?
I found out that they had a remix competition for the track. I really loved the guitar and the vocals so I thought I'd build the track around it and it turned out pretty good.
What are your future plans / goals / aspirations?
To be honest I don't really have any plans. I'm just going to keep making music in my bedroom and hopefully one day get out and do some gigs too.
Although Tontario is yet to play major event live sets we feel that his mixing skills are perfectly suited to our mix series, enjoy listening and downloading his mixtape below!
Follow TONTARIO below: