Interviews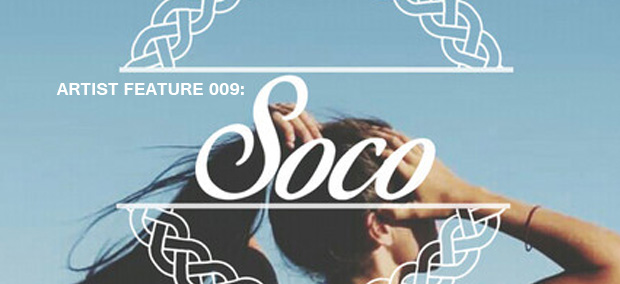 Published on October 15th, 2014 | by Lex
0
Artist Feature 009: Soco
With our recent coverage focusing on the best in electronic music, it is time to throwback to the tropical vibes in the form of 'Soco' – a 21 year old producer hailing from the sunny south, capital of fun: Brighton. At 21 years of age, he is making a name for himself on the international music stage through only a few very carefully crafted releases & remixes, namely his most recognisable and latest remix of Chris Malinchak's 'So Good To Me'. Read the interveiew & listen to this remix below!
How old are you & How did you get into producing music / how long for?
I'm 21 years old & Music has always been apart of my life. I have an extremely big family full of DJ's, Singers etc. My dad, Uncle & cousin are the main reason I'm a DJ because I got brought up watching them. After playing a few shows I wanted to play my own remixes & material, So about 4 years ago, I started focusing on producing.
Who are your musical influences?
Now this is a tricky question haha, I have so many. For example my dad, He thought me everything & he was always the man I looked up to in music. People like Michael Jackson, Nile Rodgers, Calvin Harris, Avicii, Kygo, Disclosure etc have amazing production skills & I look up to them also, The list is seriously endless, I respect them all.
If you could compare yourself to an already established artist, who would that be and why?
That's extremely tricky because I try creating my own sound & identity, I honestly can't say.
I think anyone who makes tropical music will always get compared to Kygo etc if you catch my drift.
Where do you usually gather songwriting inspiration? What is your usual songwriting process / software?
My inspiration come from everyday things, emotions & feels, the environment around me etc.
I use Ableton Live 9 & a most of the sounds I create are from Abletons built in devices, Of course I use VST plug ins etc but mainly focus on Abletons devices because you'll be surprised how beautiful things sound.
What would you say is your signature sound or style?
Hopefully a bouncy summer vibe haha I want people to listen to my music, Smile & feel good. Even on a rainy day, My music will bring you sunshine.. (I hope haha)

What do you think about online music sharing? Do you ever give your music away for free? Why?
Honestly I think music sharing online is AMAZING. Websites like YouTube, Soundcloud etc are part of my day to day lifestyle. Finding music, Talented artists etc has never been easier!
I personally upload a lot of free downloads because I want my follows/ Fans to enjoy my music where ever they are.

What do you think your listeners will get out of your music?
Like I said before, Sunshine on a rainy day haha. I want my music to make people feel good!
If my music inspires other artists/ Producers, Then that puts a smile on my face too & gives me more inspiration to produce bigger & better tracks.
We love your latest tropical vocal house remix of Chris Malinchak's – 'So Good to me'
– what were you thinking about / Inpsired you when this song was developed?
I've always loved the original, Chris Malinchak is amazing!
The vocal sample always makes me think of my girlfriend, She doesn't know the reason behind that remix was her. She was the main reason I decided to make that remix/ Song, It will always mean something to me.
What are your future plans / goals / aspirations?
My future goals, Build a bigger fan base & make the music they want to hear.
Work hard & learn new things (Instruments etc). Meet & work with artists & producers, No matter how big or small they might be, If they have a nice sound, Thats all that matters.
Listen to Soco's latest tropical remix of Chris Malinchak's hit 'So Good To Me':
Follow Soco below: